---
Weekly happenings on Hunt St. Actually on Morris St.
Well, you know what we mean.
---
Haze Craze?!
Hazy juicy NE-Style IPA's continue to be very popular.  Do you have a favorite?  Here are three to try this week as you toast your favorite team for this year's March Madness tourney:
1.  Trophy Pineapple Now & Laters – This hazy IPA packs a pineapple punch along with a cornucopia of tropical fruit flavor.
2.  Durty Bull Indecent IPA – With a fresh citrus & pine aroma, featuring Southern Cross hops w/ lactose, oats, and wheat.
3.  Mikkeller SD Vic Secret Eyes – Featuring Vic Secret hops, this hazy IPA has notes of passionfruit and pine.
Cheers,
Chad & Ashley
---
It's that time of year again, the time to formally share your love for all of your favorite local Durham businesses! Thanks for casting your votes for the Durham Magazine 
Best of Durham
 and the IndyWeek 
Best of the Triangle
 polls. We appreciate your support, and thanks for supporting all of your favorite local small businesses!
Cheers!
Fun Thursdays
Featured draft specials all day, every 

Thursday

.
---
Help support our friends at the Animal Protection Society of Durham!
Pints for Paws Craft Beverage Festival


April 14th, 12–4pm


Northgate Plaza
Family & Dog friendly
100% of proceeds will benefit APS to care for animals in need. Celebrate the Durham craft beverage community while raising funds for Animal Protection Society of Durham!
Click here for tickets

And…between now & Beer Durham's March Dog Days party (Sunday, March 26) bring any donation for APS and be entered to win two free tickets to Pints for Paws ($70 value). Thanks for supporting APS!

Want to make a donation? APS provided us a list of most needed items:
Dog food (dry, any brand), Zuke's dog treats, Purina One dry cat food, Friskies poultry platter pate canned cat food, Cat litter (unscented, non-clumping, scopable, in plastic jugs or small bags), Cat Toys, Small fleece blankets or fleece from fabric store (for kittens), Baby Washcloths (for kittens), Bleach, Printer paper, and $ in any amount.

Thank you!
---

Rose Time?
Laurent Miquel Rose 10.99
Moulin de Gassac Guilhem Rose 10.99
---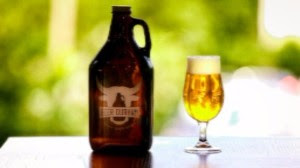 Join us every 
Tuesday
 for
Growler Tuesdays
10% off all growler fills, all day, every 
Tuesday
---
This week at Beer Durham…
Tuesday, 3/13 – Growler 

Tuesday

 – 10% off all growler fills
Thursday, 3/15  – Fun 

Thursday

, Draft Specials all day


8-9pm

 – Oasis: Beer & Bellydance
Saturday, 3/17 –  DCP Farmer's Market, Durham Central Park, 

10am-12pm
Weekly Featured Drafts
Mystery St. Stephen's Green (4%) – A classic Dry Irish Stout — dry, roasty, and refreshing, with notes of bitter chocolate and espresso supported by a light sour tang and a light play of British hops.
Fullsteam 60 to 1 (7.2%) – A NE-Style IPA with Maple syrup.  The name comes from the fact that it takes 60 gallons of sap to make 1 gallon of syrup. In colder climates, that ratio is more like 40 to 1. But the Munroe family at Waterfall Farm (Ashe County, NC) has to work even harder to extract the goodness from their North Carolina maple trees. The name is a tribute to their hard work.
Victory Kirsch Gose (4.7%) –  A tart & refreshing sour cherry beer.
Order your favorite wines at deeply discounted prices with Beer Durham's "Wine by the Case" special order program.
Contact us to special order your favorite wines by the case. Any full case order is available at 15% off by-the-bottle prices. Cheers!
Big, Bold, & Belgian
The ultimate food beer?
Allagash Curieux (11%) – A Belgian style tripel aged in Bourbon Barrels.  The resulting rich, golden ale features smooth notes of coconut, vanilla, and a hint of bourbon.  17.49 750ml 
Allagash Interlude (10.6%) – Two yeast strains (Saison & Brettanomyces) were used to create this unique Belgian-style ale.  A portion of Interlude is aged in red wine barrels, which imparts a distinctive vinous, plum character and a dry, almost tannic, finish. 19.99 750ml
Allagash Fluxus (8.5%) – The name Fluxus is Latin for continuous change. Every year, Fluxus is brewed with a different recipe. This year's Fluxus is brewed with a base malt, malted rye, and malted wheat, then hopped with noble hops before fresh ginger root is added in the whirlpool. Following fermentation, the beer is partially aged in oak gin barrels previously used for Barr Hill Tom Cat Gin. The result is a highly aromatic saison with overtones of ginger and botanicals, a hint of vanilla in the flavor, and a vibrant finish. 19.99 750ml 
Looking for a special gift? Check out our selection of Beer Durham logo items, including hats, t-shirts, and glassware. Gift certificates available too.
We offer beverage catering. Contact us to discuss your on- or off-site private party or special event.
Beer Durham is open 7 days a week
Monday
 – Wednesday    
12-8pm
Thursday
 – 
Friday
12-10pm
Saturday
10am-10pm
Sunday
12-7pm
Beer Durham is available for private parties or beverage catering. Give us a call to plan your event. 

Beer Durham, downtown Durham's neighborhood bottle shop and growler filling station. Featuring 20 rotating taps, wine by the glass and to go, and fresh growler fills. Have a beverage while you shop & then take some to go. Cheers!

Free parking is available for customers adjacent to the store in our Morris Street lot

---

Gone Jerky (Winston-Salem, NC) Traditional, hot, & teriyaki flavors. "The most delicious beef jerky in the world."

---

Also available, peanuts from Henderson's own The Peanut Roaster & Carolina Kettle potato chips from 1 in 6 Snacks of Raleigh.