Father's Day and Double Barley Brewing go great together
Pink Boots IPA


Wednesday, June 13
Double Barley Brewing is proud to release our Pink Boots IPA. We were selected from applicants across the world to use a proprietary hop blend provided by the Pink Boots Society and YCH HOPS. The Pink Boots Society's mission is to assist, inspire and encourage women in the beer and brewing industry through education. A portion of this beer goes towards an education fund for females in brewing worldwide. It will be released this
Wednesday, June 13th
! Come in and pair it with our weekly food special for a delicious
Wednesday
 evening.
Happy Father's Day to all of our superhero dads out there. Whether you're dad to boys, girls, puppies or cats we appreciate you! The taproom will be open at 
noon
 to enjoy a cold one inside or on the patio. All Thrilla' in Vanilla shirts are $15 too. Sounds like the perfect dad's day!
Give a Pint,
Get a Pint


June 29th
Double Barley Brewing is hosting our Give a Pint, Get a Pint event with the American Red Cross to help fill their bank. They are running low and in critical need for donations. You can help. We will be opening at 
noon
 for lunch with the blood drive going on from 
1:30-6:30pm.
 Come in for lunch or after work and make a difference. Click on the picture to sign up and use Sponsor Code Double Barley. Hope to see you there!
We're looking for a cook with the love for creative ideas to join our team! Double Barley Brewing currently has one full-time kitchen cook position open. *Evening and weekend availability is a must* All details listed on Facebook. Apply in person at Double Barley Brewing. Phone calls will not be accepted!!
EVERY 

WEDNESDAY
Wednesday
 will feature one menu item for 20% off. Try them all!
EVERY 

THURSDAY
Thirsty 
Thursday
 features a rotating $3 pint every week
06/14 – Revelation Pale Ale
06/21 – RDT Blonde Ale
We are open for lunch 

Friday, June 29th

!!
June 15th
Jeremy Burns
Taproom
7pm
June 16th
Gypsy Railroad
Taproom
7pm
June 22nd
Proton Jones
Taproom
7pm
June 23th
Gary Pullen
Taproom
7pm
June 29th
Give a Pint, Get a Pint
Taproom
1:30pm – 6pm
June 29th
The Fustics
Taproom
7pm
all about that beer
currently on tap at double barley in smithfield nc
Sparkky's Coffee Chocolate Milk Stout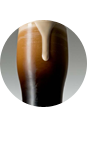 Thrilla' in Vanilla Porter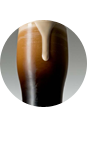 Thrilla' in Vanilla Porter
Fight Series
RDT Blonde
Abby's Amber Ale
Revelation Pale Ale
Field of Dreams
Peaches and Cream Wheat Ale
Touche' IPA
Steakcake Stout
Wilma's Wandering EyePA